Cleanse skin/ wounds
A mild non-perfumed product such as Cetaphil® or Dove® is fine. Rinse with water/ saline afterwards. If necessary pat dry, but do not rub.
Clean wounds can be dressed with non-medicated ointments such as soft zinc cream.
Antibiotic ointments such as Polysporin®, bacitracin etc are often used, but are probably unnecessary in simple wounds.
Antiseptics such as chlorhexidine gluconate/ Betadine® may theoretically delay healing.
A variety of ointments/ creams can be used but should be carefully applied; a non-adhesve contact layer eg Mepitel®, Restore®, Telfa® or Vaseline gauze can be 'buttered' with some ointment before it is placed over the wound. However, do not cover the contact layer with too much ointment otherwise it may block the drainage of exudate and make the wound too wet.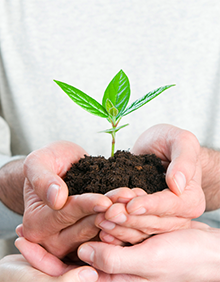 Stay in Touch
Get registered to receive latest updates in research, clinical trials and be part of our Hong Kong EB community.
register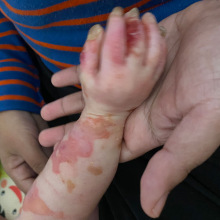 Wudy's story
Beyond Words to Describe our Experience

(translated by Google Translate)
Married for seven years, long-awaited first-time mother when I thought I was happiest...
read more