Clothing
The aims are to avoid overheating/ keep cool with soft loose clothing. Other considerations include:
Provide easy access for diaper changes, dressing checks etc.
Avoid elastics or any ornamentation eg lace/ brocades; similarly, Velcro is preferred over buttons, zips and snaps. Fashioning loops for the bottom of zips can provide useful countertraction when using them.
Remove tags. Clothes may need to be turned inside out to reduce rubbing from seams, etc.
Specialised clothing is popular: Skinnies™ seamless garments help dressing retention whilst minimizing trauma, whilst EB Haus (Austria) has reported good experiences with Dermasilk® clothing – the silk has long smooth fibres and is coated with antimicrobial AEGIS. Sometimes an additional soft bandage layer may be needed. Skin should be lubricated/ moisturized.
Additional considerations:
Mittens and socks.
Shoes should be soft and sensible – there is a list of tried and tested shoes (Louise Stevens, Clinical NC at Sydney Children's hospital)
DIY knee pads (Shannon Page, from Debra Australia resources page)
Loops can be added to help pull up pants
Use sheepskin or foam padding to reduce friction on surfaces eg chairs, beds, car seats
No benefit has been seen from the use of special mattresses for EB patients. Soft sheets are adequate; if there are wounds at the back of the head, applying some Vaseline on the sheet may reduce friction but can be difficult to clean. Alternatively an intervening layer like Allevyn® sponge can be used.
Despite the fragile skin and the anxiety when handling a baby with EB, physical contact is extremely important for bonding. You can still touch and cuddle the baby, as long as you are gentle and take sensible simple precautions such as trimming your fingernails, removing jewelry and wearing soft clothing. Don't lift the baby from under their arms but lift them from below (See Independence Australia 'How to handle a baby '). Some prefer to carry their baby on a foam pad, sheepskin or pillow.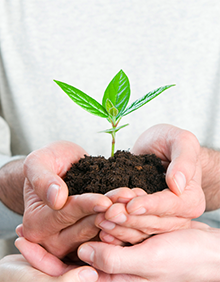 Stay in Touch
Get registered to receive latest updates in research, clinical trials and be part of our Hong Kong EB community.
register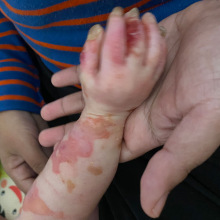 Wudy's story
Beyond Words to Describe our Experience

(translated by Google Translate)
Married for seven years, long-awaited first-time mother when I thought I was happiest...
read more