Finding a Cure
However, even with a genetic diagnosis, there is no cure for EB at present.
Debra Hong Kong will focus on improving everyday life for those with EB and their families. In the meantime, there is a lot of ongoing research with some projects being at more advanced stages of development.
Protein replacement – replace the defective/ deficient protein ie produce it in a laboratory and then apply to the wounds.
Gene therapy – aim to deliver genes that can restore normal protein production. The successful use of this strategy in a JEB patient was reported in the famous journal Nature in 2017 – the patient's cells were gene corrected using retroviral technology and then grown in the laboratory. This artificial skin was then grafted onto his wounds with robust healing.
Bone marrow transplantation has been used to deliver corrective cells to RDEB patients. The patient's own bone marrow first has to be 'eliminated' and immunosuppression given to 'accept' the transplant. The significant risk of death (30%) has led to a decrease in its use.
Injection of gene corrected fibroblasts (collagen producing cells) in RDEB (Castle Creek FCX-007 trial).
Retroviral collagen VII gene transfer to patient's skin cells that are grafted back (Stanford/ Abeona EB-101 trial)
Topical non-replicating retrovirus loaded with collagen VII genes for application on RDEB wounds (Krystal Biotech B-VEC trial).
For more information on current clinical trials
click here
.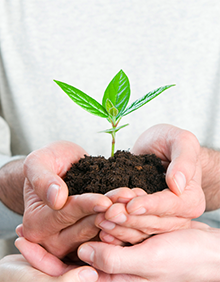 Stay in Touch
Get registered to receive latest updates in research, clinical trials and be part of our Hong Kong EB community.
register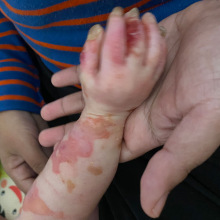 Wudy's story
Beyond Words to Describe our Experience

(translated by Google Translate)
Married for seven years, long-awaited first-time mother when I thought I was happiest...
read more