About EB


Epidermolysis bullosa is the medical term for a group of conditions where the outer layers of skin (epidermis) comes away (lysis) and forms blisters (bulla). It is commonly referred to as EB.

EB is caused by a genetic problem where some component(s) of the 'glue' that keeps the two layers of skin (epidermis and dermis) together is defective. Patients with EB thus have skin that tears and blisters more easily. These children are often called 'butterfly children' as their skin is as delicate as the wings of a butterfly. The severity of EB can vary – some have skin that is damaged with the slightest touch, leaving large wounds like superficial burns. The wounds are painful, and sufferers need wound care every day to prevent infection and promote healing. Symptoms tend to be worse in warm climates such as in HK. Often, the wounds do not heal and become chronic wounds.

EB is rare. It's difficult to know how many EB patients there are in Hong Kong, particularly as there isn't a centralized or coordinated service. If we look at New Zealand with a population of 4.8 million, they have 150 with the genetic disorders of EB with 11 classed as severe. Australia has a population of 24.6 million and 1000 patients. From UK statistics, there will be one EB patient in every 17,000 live births and 1 in 227 of the general population carry a defective EB gene. If the population of HK is at all comparable, then we would expect 200-300 EB patients in Hong Kong but we only know of about 10, in total. We hope that with the formation of Debra HK, we can begin to reach out to the potentially hundreds of undiagnosed EB patients.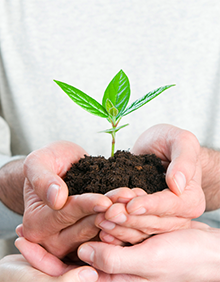 Stay in Touch
Get registered to receive latest updates in research, clinical trials and be part of our Hong Kong EB community.
register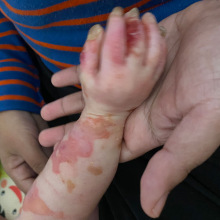 Wudy's story
Beyond Words to Describe our Experience

(translated by Google Translate)
Married for seven years, long-awaited first-time mother when I thought I was happiest...
read more