EB congress London 2020
19 January 2020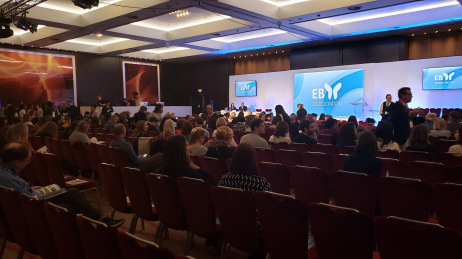 This 4-day meeting was held in London close to St Thomas' Hospital, which has a Rare Diseases Centre that looks after patients with EB. The first three days focused on scientific research and advances in clinical management, whilst the last day catered more to patients and carers. The meeting was over-subscribed, and many were unable to register/ attend.
A great deal of promising research was showcased. In summary, there are three phase III trials (the final phase of a clinical trial but probably still several years away from a commercial product).
[1] Abeona Therapeutics VIITAL study with skin sheets (EB-101) manufactured in the laboratory from the patients' own cells after genetic correction of the collagen 7 gene in RDEB patients. Some labs have reported good results in up to 5 years using these types of techniques.
[2] Amryt Pharma EASE study of Oleogel-S10 (AP101) containing a birch tree extract (rich in betulin) for patients with RDEB and JEB mostly, but also DDEB and Kindler EB (the main exception is EBS). The product has been approved under the brand name Episalvan in Europe for partial thickness wounds since 2016.
[3] Krystal Biotech B-VEC (previously KB103) topical non-replicating human simplex virus (HSV1) which has 2 copies of the collagen 7 gene. This has been applied to RDEB wounds with some success.
A fourth trial is about to enter phase III – Fibrocell Science/ Castle Creek Pharmaceuticals DEFI-RDEB trial (FCX-007) looking at the injection of fibroblasts (dermal skin cells) that have been genetically modified to have a working copy of the collagen 7 protein.
Skin cancer is a particular problem in generalized RDEB. Surgery remains the first line treatment but multiple tumours or recurrences are not uncommon. There is profound effect on the lifespan, but several new drugs in the antibody class such as Pembrolizumab (Keytruda), Nivolumab (Opdivo) and Cemiplimab (Libtayo) may be of benefit.
A new classification scheme for EB was endorsed last year, and there is work undergoing in studying the natural history of RDEB in particular (PEBLES prospective epidermolysis bullosa longitudinal evaluation study). This sort of basic research is very worthy. There is a push to prioritise the reduction of inflammation in those under 10 years of age, with the hope of reducing internal complications. Debra International continues to be a major hub in EB care, in particular by publishing consensus guidelines, and there are plans for it to organize an international level public awareness/ fundraising campaign.
Overall, although there hasn't been a single major advancement that would make a huge difference or anything that is close to a cure, the presenters demonstrate that over the past couple of decades many small advances have combined to improve daily lives significantly.
The next DEBRA International meeting is in Moscow 16-19th September 2021.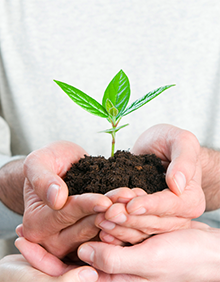 Stay in Touch
Get registered to receive latest updates in research, clinical trials and be part of our Hong Kong EB community.
register

Make a difference
Please help us fund vital healthcare such as specialist EB nurses as well as research care and life-changing support.
donate today